Table of Contents
New additions : Scans of new and seasonal items items for my collection.
Catalog: My sale/trade list. View it online or download it.
Cashier's Cage: Here's where you can access an ever growing database of chip & token images.
Unknown chip page : Perhaps you can identify the featured items.
Price Ranges : Need to know the latest price of an item?
Links : Links to chip collecting and gaming related topics, On-line gambling, services, etc.
Casino Links: American and Foreign Casino links
Bulletin Board : Latest news, show dates, postings from collectors, etc.
Publications / Supplies: Collecting and gaming related publications and collecting supplies.
Message Board. Leave a message, see what other collectors have to say.
CC&GTCC Chapters : Local club chapters. Phone numbers and addresses.
Auctions : A listing of web sites and contact numbers for chip and token auctions.
Search page : Now you can search the entire site for what you are looking for.
Slot cards : See scanned images of slot cards, a trade list and links.
---
Starchip Enterprises P.O. Box 140557 Howard Beach NY 11414

Member of the Internet Link Exchange
---
The Fine Print
Postage is a killer. If you want a catalog sent by mail, Please send $1. ( refundable with order / trade ). Past buyers / traders can have a free catalog sent upon request.
I try to answer all of my mail, phone calls and E-Mail in a prompt manner. Sometimes I'm away so my response could be delayed.
I always answer my E-mail, but sometimes the return address is invalid. If you don't get a response after a few days, please contact me again so I can reply to your message.
Sorry, but we don't accept Credit cards at this time.
Not all of the chips / tokens pictured on this site are for trade / sale. Only those listed in my catalog are for trade / sale.
This site has hundreds of pages. I try to keep everything as up to date as possible. Please forgive me if I've made a mistake like having chips listed for sale when they are not.
I can hold reserved chips/tokens for 1 month. If I don't receive payment/trade for them, back they go into my catalog.
This site was created using Frontpage.
I use Microsoft's Internet Explorer as my primary browser and these pages are best viewed using it.
---
Microsoft is a registered trademark and the Microsoft Internet Explorer logo is a trademark of Microsoft.
---
Roll the dice for a random link or add your site to the random link database.
This site was made in the U.S. of A.
by me.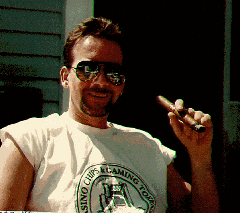 Visit the Chips Ring home page